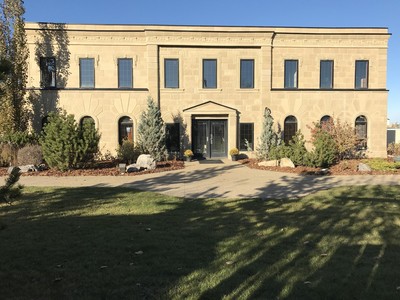 Inside-Out Chiropractic Center is place you can feel at home.  We are a family and when you seek care in our office we refer to you as part of the family, you become a Practice Member.  Our team has a heart like no other.  Similar to our chiropractor, our team desires to see you whole, healthy and functioning in a state of health where you can excel in the purpose you were designed to operate in.  It is with this intent that we open our doors, our arms and our hearts each day.
Inside-Out Chiropractic Center first opened it's Edmonton doors in March of 2004.  Feeling called "Home", Dr. Jason and Robyn Sabo moved from Minnesota to open Inside-Out Chiropractic Center and began to lay down roots to impact multiple generations.  Today, they continue serving in their current office location, The Legacy Center the Sherwood Park freeway between 34th and 50th Street located at 3550 76 Avenue.  What once started as a small seed of an idea has now grown into a team and an office with a heart to reach out and make a real difference.
Each day, Dr. Jason Sabo and the IOCC Team choose to SERVE for the sake of serving, to GIVE for the sake of giving and to LOVE for the sake of loving.  In turn we intend to restore HOPE for those seeking a life of optimal HEALTH and FUNCTION through specific, scientific, chiropractic care. It is our mission to see people's lives set FREE so they can achieve their God-given potential and live a life of FREEDOM, in turn giving back to those around them.  It is our desire to see lives shine from the INSIDE-OUT!